Lent 1C
February 14, 2016
With thanks to page sponsor 2016:
Hope Presbyterian Church, Springfield, Illinois,
and Rev. Chuck Goodman.
We encourage pastors who have continuing education money
to support the Text This Week and Jenee Woodard.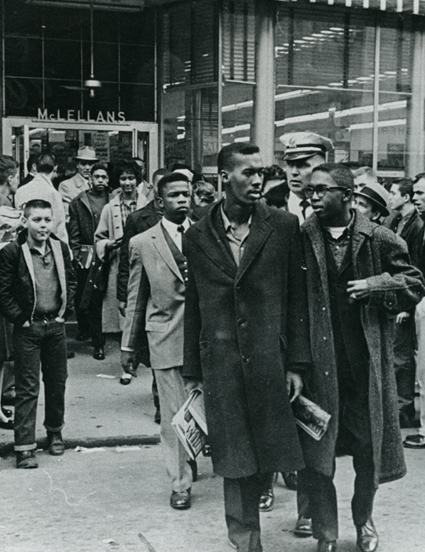 Image: Scene from Nashville Civil Rights protests,
from Art in the Christian Tradition,
a project of the Vanderbilt Divinity Library, Nashville, TN.
Original source: Vanderbilt University Special Collections.
Do you use Textweek weekly?
Please consider your contribution.