Good Friday
April 30, 2018
You can sponsor this page of The Text This Week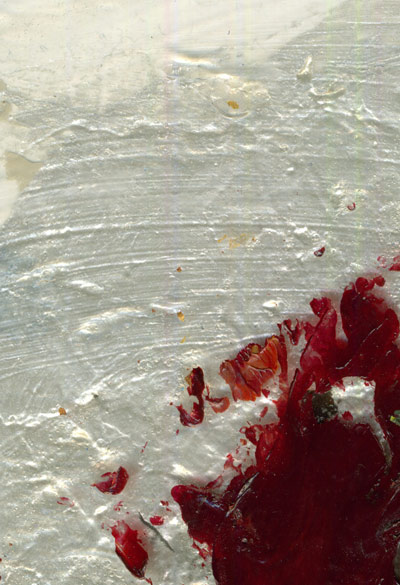 Image:
"According to the Burial Custom,"
Jan Richardson, 2012.
Click on Scripture Lessons below for study links and resources for each individual pericope:
Psalm 22
Roman Catholic reading: Psalm 31:2, 6, 12-13, 15-16, 17, 25
Hebrews 10:16-25 or Hebrews 4:14-16; 5:7-9
Roman Catholic reading: Hebrews 4:14-16; 5:7-9
United Methodist reading: Hebrews 10:16-25
Texts:
Images and Movies:

Images Linked at The Text This Week's Art Concordance, with the following themes:
Movies/scenes listed at The Text This Week's Movie Concordance, with the following themes:

Special Day Resources:
Commentary, Exegesis & Sermon Preparation (see also listings at individual scripture pages, linked in listings at top of page)
Sermons:
A list of links to on-line Bibles and general Bible study resources.
A list of links to scholarly and preaching discussion groups and their homepages.
A list of links to other lectionary-based preaching and worship resources.
Resources and Images on The Text This Week's Holy Week Resources page.
Complete Liturgies and General Worship Planning Resources:
Prayers, Prefaces, Litanies, etc:
Graphics, Multimedia and Bulletin Materials:

Good Friday, Holy Week and Easter Clip Art, Hermanoleon Clip Art.
Art in the Christian Tradition, Year A, Year B, Year C, Jean and Alexander Heard, Vanderbilt Divinity Library. Creative Commons Attribution Noncommercial ShareAlike 3.0 License.
HermanoLeón Clipart, Holy Week. Free clipart, backgrounds, slides, etc.
Holy Week Clip Art (Free), United Methodist Church General Board of Global Ministries.
Passion Sunday/Good Friday at Cerezo Barredo's weekly gospel illustration. Follows Latin American Roman Catholic gospel reading, though most gospels texts/themes are found in the index. Liberation emphasis.
Images for this week's readings, Year B, Pitts Theology Library Digital Image Archive.
Bulletin Covers, www.scholia.net. Our Redeemer Lutheran Church, Emmett, Idaho. Scroll down for Year A index.
Lectionary Puzzles, Holy Week Friday. Word search puzzles in RTF or plain text, by Reg McMillan, St.Stephen's Presbyterian Church, Peterborough, Ontario.
Scripture Introduction for Bulletin Insert, Good Friday, 2010, Rev. John Shearman, Oakville, ON, Canada.
Church Galleries sample - free powerpoint download for this week's lectionary scripture(s).
Mustard Seeds, Good Friday, 2016. A lectionary-based ideas resource for leaders of contemporary worship, Ann Scull, Gippsland, Australia.
Slides for lectionary readings, Good Friday, Common English Bible, 2012.
The Worship Closet, Good Friday, Creative Worship Ideas, 2012.
"Blessing by Blood," Dan Schifeling, Worshipcalls, 2012.
Listening at the Cross: The Seven Last Words of Christ, Jan Richardson, 2011.
The Painted Prayerbook, Good Friday: What Abides, Jan Richardson, 2011. Use of images.
"This is a good time to watch and refer to in a sermon the little known film available on YouTube He Who Must Die, based on the novel The Greek Passion by Nikos Kazantkakis about a shepherd, chosen to portray Christ in a Passion Play, who takes on the role of Christ in real life as well." Ed McNulty, Visual Parables.

Hymns and Music:
With Children:
Drama:
A list of links to other lectionary-based preaching and worship resources.