Christmas 1A
December 26, 2010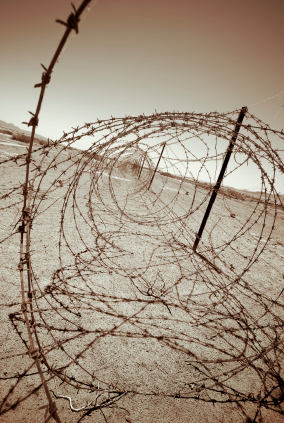 Proudly sponsored by: Evan Lash, First United Methodist Church of LaPorte, Indiana.
Click on Scripture Lessons below for
Isaiah 63:7-9
Roman Catholic reading: Sirach 3:2-6, 12-14
Psalm 148
Roman Catholic reading: Psalm 128:1-5
Hebrews 2:10-18
Roman Catholic reading: Colossians 3:12-21
Matthew 2:13-23
Roman Catholic reading: Matthew 2:13-15, 19-23
Texts:
Images and Movies:

Images Linked at The Text This Week's Art Concordance, with the following themes:
Movies Linked at The Text This Week's Movie Concordance, with the following themes:

Commentary, Exegesis & Sermon Preparation (see also listings at individual scripture pages, linked in listings at top of page):
Recommended articles from ATLAS, an online collection of religion and theology journals, are linked below. ATLAS Access options are available for academic institutions, alumni of selected theological schools, and clergy/church offices. Annotated list of "starting place" articles at ATLAS for this week's texts (includes direct links).
Lectionary Reflections, Discussions & Weblogs:

Textweek Blog and Facebook Page: The Text This Week, lectionary discussion & suggested articles on Facebook.
Sermon Brainwave, Christmas 1A, 2010. Lectionary podcast featuring Profs. Rolf Jacobson, Karoline Lewis, David Lose and Matt Skinner, discussing the week's passages in light of current events. At Luther Seminary's WorkingPreacher.org.
"No Messenger or Angel," Katherine Willis Pershey, Blogging toward Sunday, Century Blog, 2010.
Homiletical Hot Tub, preaching blog at Lectionary Homiletics, 2010.
The Good Word, A Blog on Scripture and Preaching, America: The National Catholic Weekly, 2010.
Tuesday Lectionary Leanings, Push! Push! Edition, RevGalBlogPals lectionary discussion, 2010.
The Advent Door, Jan Richardson, 2010. Use of images.
"Beyond a Sentimental Gospel," The Journey with Jesus: Notes to Myself, Daniel B. Clendenin, Journey with Jesus Foundation, 2010. "Remembering Rachel: The Slaughter of the Innocents," Pam Fickenscher, 2007.
Lectionary Blogging, John Petty, Progressive Involvement, 2010.
"Incarnation Negatives," RMC Morley, A Garden Path, 2010.
"Hoofed Mysteries," Larry Patten, And Yet, 2010.
"No More Killing of Innocents"Angela Bauer-Levesque, Randall C. Bailey, Caroline Redfearn, Out in Scripture, Human Rights Campaign, 2010. (LGBT)
This Sunday's Readings, (Christmas 1 / St Stephen) Martin Warner, Church Times, 2010.
"Herod Rules," Brian Volck, The Ekklesia Project, 2010.
"2011: The Year of Satisfaction?" Sharon R. Lucas, Stewardship of Life, 2011.
Think About It, Sermon Notes/Themes on current topics with complimentary PowerPoint images, Rev. Dorothy Okray, 2010. Sermon by Rev. Eldonna Hazen, with PowerPoint.
Daily Reflection, Christmas 1A, Larry Gillick, S.J., Creighton University, 2010.
GodSpace Advent Blog, various authors, 2010.
Bloomingcactus, Todd Weir, 2010.
Pilgrim Preaching, Mary Hinkle Shore, 2010.
Break Open the Word, Michael T. Hiller, 2010.
Hitchhiker's Guide to the Bible, Andy Doyle, Episcopal Dicese of Texas, 2010.
Quadratos, Alexander J. Shaia, 2010.
The Hardest Question, 2010.
Visual Theology, Faithful Images, Dave Perry, reflections and images usually tied to RCL texts.
Sunday's Child, Daily Lectionary and Reflections on Scripture and World, Una Malachica, 2010.
Kairos-Milwaukee UCC Blog, Reflections on the RCL by Rev. Rick Skidmore, 2010.
Stillspeaking Daily Devotional, UCC.org. Daily devotional for Twitter. (Daily RCL)
Unfolding Light, Daily Reflections leading toward Sunday readings, Steve Garnaas-Holmes, 2010.
Chmod, Lectionary Journal of Andy Gay, 2010.
Daily Reflections on the Christian Faith (lectionary texts), conversations between Mark Smith and David Owen, England Public School Chaplains.
Fishhooks for Preaching, Rick McCracken-Bennett, 2010.
Kairos CoMotion Lectionary Dialogue, Wesley White, 2010.
Homily Blog, Michael Hudson, 2010.
Church in the World, Steve Godfrey, 2010.
Living the Lectionary, Daily RCL reflections, Pr. Phil Heinze, Fort Worth, TX, 2010.
The Preacher's Exchange - First Impressions, Volume 2, and Homilias Domincales / Homilias Breves. Jude Siciliano, O.P., 2010.
SacraConversazione, discussion of the texts in terms of traditions of interpreters, from a postmodern perspective, 2010.
COSLC Grace Notes, Pastor Dan Bollerud, Christ Our Savior Lutheran Church, Anchorage, AK. Meditations & poetry, 2010.
Lectionary Scripture Notes, Dr. Norman Beck.
Panoramic Views of Faith and Health, Butch Odom. Daily lectionary thoughts and prayer, 2010.
Common Reading, Anthony B. Robinson, 2010.
The Saturday Night Theologian, Exegesis of Word and World, Tod O.L. Mundo, Progressive Theology Weblog, 2007.
Dylan's Lectionary Blog, Christmas 1A, 2004. Biblical Scholar Sarah Dylan Breuer looks at readings for the coming Sunday in the lectionary of the Episcopal Church.
"Caring for the Innocent," Christmas 1, Carol Gallagher, Proclaiming Gospel Justice, The Witness, 2004.
"The Last Shall Be First," Andrew Davey, Proclaiming Gospel Justice, The Witness, 2004.
The Christian Century:
Sojourners "Living the Word," archives:
Desperate Preacher's Site: sermons, discussions, liturgical material and other resources.
Sunday by Sunday, Reflections on Stewardship based on the RCL Gospels, Year A. Prepared by the Reverend Michael Pollesel, Stewardship Education Coordinator, Diocese of Ontario.

Sermons (see also listings at individual scripture pages, linked in listings at top of page)
Group Studies & Discussion/Reflection Questions:
A list of links to on-line Bibles and general Bible study resources.
A list of links to scholarly and preaching discussion groups and their homepages.
A list of links to other lectionary-based preaching and worship resources.
The Text This Week's Christmas Resources Page.
Complete Liturgies and General Worship Planning Resources:
Prayers, Prefaces, Litanies, etc:
Graphics & Multimedia:
Bulletin Inserts (see also Children's Bulletins, below):

SAMUEL, Christmas 1, 2010, at ucc.org: lectionary citations, weekly theme, lectionary texts, commentary and bulletin back page.
Scripture Introduction for Bulletin Insert, Christmas 1, 2010, Rev. John Shearman, Oakville, ON, Canada.
"Out of Egypt," Richard L. Jeske, eBulletins reflections, American Bible Society Bible Resource Center.

Hymns and Music:

Original Hymns, Settings, and Songs:
Psalm Settings:
Hymn/Song/Choral Piece Lists:

Children's Bulletins (see also listings at individual scripture pages, linked in listings at top of page)
With Children (see also listings at individual scripture pages, linked in listings at top of page)
Drama (see listings at individual scripture pages, linked in listings at top of page)
A list of links to other lectionary-based preaching and worship resources.