Lent 5C
March 13, 2016
With thanks to page sponsor 2016:
Marilyn Levine,
Memorial Congregational Church (UCC) of Parshall, ND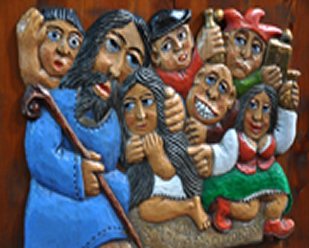 Image: Wood Carving, Poland, Magdalene and Jesus,
from Art in the Christian Tradition,
a project of the Vanderbilt Divinity Library, Nashville, TN.
Do you use Textweek weekly?
Please consider your contribution.