Transfiguration / Last Epiphany C
February 7, 2016
With thanks to page sponsor 2016:
Hope Presbyterian Church, Springfield, Illinois,
and Rev. Chuck Goodman.
We encourage pastors who have continuing education money
to support the Text This Week and Jenee Woodard.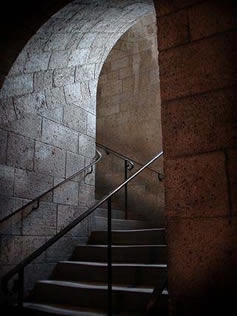 Image: Stairway at the Cloisters,
Rick Morley.
Do you use Textweek weekly?
Please consider your contribution.