Baptism of Christ C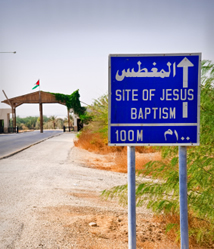 Do you use Textweek weekly?
Please consider your contribution.
Click on Scripture Lessons below for study links and resources for each individual pericope:
Isaiah 43:1-7
Roman Catholic reading: Isaiah 42:1-4, 6-7
Psalm 29
Roman Catholic reading: Psalm 29:1-5
Acts 8:14-17
Roman Catholic reading: Acts 10:34-38
Luke 3:15-17, 21-22
Roman Catholic reading: Luke 3:15-16, 21-22
Texts:
Images and Movies:

Images Linked at The Text This Week's Art Concordance, with the following themes:
Movies Linked at The Text This Week's Movie Concordance, with the following themes:

Commentary, Exegesis & Sermon Preparation (see also listings at individual scripture pages, linked in listings at top of page):

Preaching Helps and Worship Resources, Rev. Dawn Chesser, Taylor Burton-Edwards, Dean McIntyre, Prayers, Lectionary Hymns, United Methodist Church General Board of Discipleship, 2019.
Pulpit Fiction, plus podcast. Reflections of lectionary text, pop culture, current events, etc. Robb Mc Coy and Eric Fistler, 2019.
"Remembering God's Promise," Kathryn Matthews, UCC Sermon Seeds, 2019.
Faith in Process, Paul Nancarrow, 2019.
Starters for Sunday. Thoughts on Readings, Prayers & Hymn Suggestions. Office for Worship, Doctrine and Artistic Matters, Church of Scotland, 2019.
This Week at PreachingIllustrations.com, 2019.
Social Justice Lectionary, Bruce Sweet, 2019.
The Center for Excellence in Preaching, resources from Calvin Theological Seminary: Comments & Observations, Textual Points, Illustration Ideas, 2019.
Lectionary at Lunch: MP3, Windows Media, and Real Audio files of lectures by professors at Concordia Seminary, St Louis, MO (LCMS), 2019.
"Beloved Son, Delightful Servant," D Mark Davis, raw translation and exegesis/questions, Left Behind and Loving It, 2013.
The Lectionary Lab, Baptism of the Lord, the Rev'ds Dr. John Fairless and Delmer Chilton (aka "Two Bubbas and a Bible"), 2013. Lectionary Lab Live podcast.
The Adventurous Lectionary, Baptism of Jesus, Bruce Epperly, Living a Holy Adventure, 2013.
Comments (commentary) and Clippings (technical notes for in-depth study), Chris Haslam, Anglican Diocese of Montreal.
Girardian Reflections on the Lectionary, Epiphany 1C, by Paul Nuechterlein & Friends.
Rumors, for January 10, 2010, Ralph Milton, "Sermon helps for preachers with a sense of humor."
Readings, Analysis of Texts and Preaching Paths, Dennis Bratcher, Christian Resource Institute. (Church of the Nazarene.)

Recommended articles from ATLAS, an online collection of religion and theology journals, are linked below. ATLAS Access options are available for academic institutions, alumni of selected theological schools, and clergy/church offices. Annotated list of "starting place" articles at ATLAS for this week's texts (includes direct links).
Lectionary Reflections, Discussions & Weblogs:
Sermons (see also listings at individual scripture pages, linked in listings at top of page):
Group Studies & Discussion/Reflection Questions:
A list of links to on-line Bibles and general Bible study resources.
A list of links to scholarly and preaching discussion groups and their homepages.
A list of links to other lectionary-based preaching and worship resources.
The Text This Week's Epiphany Resources Page includes links to artistic images of the Baptism of Christ.
Complete Liturgies (including hymns & prayers):
Prayers, Prefaces, Litanies, etc.:

Laughing Bird Liturgical Resources, by Nathan Nettleton, South Yarra Community Baptist Church, Melbourne, Australia. Prayers, blessings, Eucharistic prefaces and scripture paraphrases.
Resources: Based on the Revised Common Lectionary. Prayers, Collects and Litanies by Bruce Prewer, Uniting Church in Australia.
Lector's Notes, The Baptism of the Lord, Year C, Gregory Warnusz, Saint Jerome Parish, Bellefontaine Neighbors, MO. Notes and commentary for those reading this week's lectionary texts to the congregation.
Thematic, Intercessory and Scripture Prayers for the RCL, Vanderbilt Divinity Library.
"Liturgy: prayers reflection," reflections on the collect at the Eucharist, NZPB. Rev. Bosco Peters, New Zealand.
Starters for Sunday. Thoughts on Readings, Prayers & Hymn Suggestions. Office for Worship, Doctrine and Artistic Matters, Church of Scotland, 2019.
The Timeless Psalms: Psalm 29, Baptism of Jesus, Joan Stott, prayers and meditations based on lectionary Psalms, 2013.
Preaching Helps and Worship Resources, Rev. Dawn Chesser, Taylor Burton-Edwards, Dean McIntyre, Prayers, Lectionary Hymns, United Methodist Church General Board of Discipleship, 2019.
"Service Prayers for the First Sunday after Epiphany," Worship Ways, UCC, 2019.
Prayers and Musical Ideas, Baptism of the Lord. Center for Liturgy, St Louis University. (Español)
Prayers of the People, Baptism, Lowell Grisham, St. Paul's Episcopal Church, Fayetteville, Arkansas, 2013.
World in Prayer, the Episcopal Church of St. John the Baptist, Lodi, California. Prayers. Prayers and litanies based on each week's world news.
Liturgy Link, 2019.
re: Worship, 2019.
Point of Contact - Where Life and Worship Intersect, Julie Gvillo, Call to Worship is published

on Tuesday

mornings. The Confession piece is published

on Wednesday

mornings. And the Prayers of the People is published

on Friday

mornings.
Reclaim Weekly Worship Prayers, 2019.
Liturgical Resources, (Ir)revBrent, 2019

Graphics and Multimedia (see also listings at individual scripture pages, linked in listings at top of page):
Music and Hymns:

Original Hymns, Settings, and Songs:
Psalm Settings:

"Ascribe to God," lyrics, midi, sheet music, mp3. Stephen J. Pearson, The Psalmistry. See Terms of Use.
The Psalmistry: Psalm 29 - All Psalms Music: original Christian sheet music, lyrics, guitar chords, midi, mp3 files for all 150 Psalms.

Hymn/Song/Choral Piece Lists:

With Children (see also listings at individual scripture pages, linked in listings at top of page):
Children's Bulletins (see also listings at individual scripture pages, linked in listings at top of page)

Coloring Pages/Puzzles. Charles Kirkpatrick, Object Lessons & Children's Sermons, Coloring Pages, Puzzles. Sermons4Kids.com. (Scroll to bottom of page.)
Weekly Devotions, Faith Formation Journeys, 2019.
Lectionary Puzzles by Reg McMillan, St.Stephen's Presbyterian Church, Peterborough, Ontario. Word search puzzles in RTF or plain text (html) formats.

Drama (see listings at individual scripture pages, linked in listings at top of page)

Mustard Seeds, Baptism of Jesus C, 2019. A lectionary-based ideas resource for leaders of contemporary worship, Ann Scull, Gippsland, Australia.