Liturgy of the Palms A
April 13, 2014
Links to resources for Liturgy of the Passion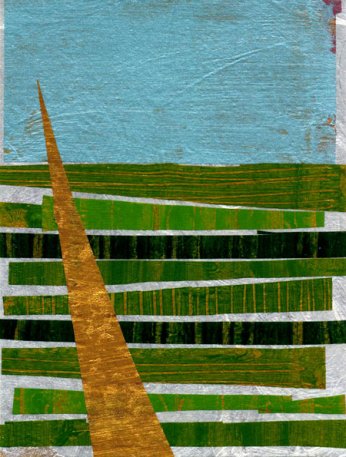 Please consider your sponsorship or support
of The Text This Week.

Image: © Jan Richardson
Click on Scripture
Psalm 118:1-2, 19-29
Roman Catholic readings: Psalm 24 or Psalm 47
Texts:
Images and Movies:

Images listed at The Text This Week's Art Concordance:
Movie Scenes with the following themes:

Special Day Resources:
Commentary, Exegesis & Sermon Preparation (see also listings at individual scripture pages, linked in listings at top of page):
Recommended articles from ATLAS, an online collection of religion and theology journals, are linked below. ATLAS Access options are available for academic institutions, alumni of selected theological schools, and clergy/church offices. Annotated list of "starting place" articles at ATLAS for this week's texts (includes direct links).
Lectionary Reflections, Discussions & Weblogs:

Textweek Blog and Facebook Page: The Text This Week, lectionary discussion & suggested articles on Facebook.
Sermon Brainwave, Lectionary podcast featuring Profs. Karoline Lewis, David Lose and Matt Skinner, discussing the week's passages in light of current events. At Luther Seminary's WorkingPreacher.org. 2014.
Tuesday Lectionary Leanings, RevGalBlogPals lectionary discussion, 2014.
Preaching Tip of the Week, Bob Eldan, preachingtip, 2014.
Pray As You Can, Reflections, commentary, prayer, poems, etc., Kym Harris, Diocese of Rockhampton, 2014.
Scripture Reflections, Bob Flaherty, Newberg First United Methodist Church, 2014.
Lectio Divina Podcast, Todd Spencer, 2014.
"Ten Minutes on a Tuesday," a weekly resource for preachers and worship leaders, The Methodist Church of New Zealand, 2014.
HuffPost Religion, religion news and contemporary news in religious perspective. Always worth a read...
Unfolding Light, Daily Reflections leading toward Sunday readings, Steve Garnaas-Holmes, 2014.
Break Open the Word, Michael T. Hiller, 2014.
One Little Word, David J. Risendal, 2014.
Weekly Reading, Anthony B. Robinson, 2014.
Hitchhiker's Guide to the Bible, Andy Doyle, Episcopal Diocese of Texas, 2014.
The River of Life, Loddon Mallee UCA Presbytery Blog, 2014.
The Hardest Question, 2014.
Sunday's Child, Daily Lectionary and Reflections on Scripture and World, Una Malachica, 2014.
Stillspeaking Daily Devotional, UCC.org. Daily devotional for Twitter. (Daily RCL)
Weekly Reflections on the Christian Faith (lectionary texts), conversations between Mark Smith and David Owen, England Public School Chaplains. 2014
Kairos CoMotion Lectionary Dialogue, Wesley White, 2014.
Living the Lectionary, Daily RCL reflections, Pr. Phil Heinze, Fort Worth, TX, 2014.
The Preacher's Exchange - First Impressions and Homilias Domincales / Homilias Breves. Jude Siciliano, O.P., 2014.
SacraConversazione, discussion of the texts in terms of traditions of interpreters, from a postmodern perspective, 2014.
COSLC Grace Notes, Pastor Dan Bollerud, Christ Our Savior Lutheran Church, Anchorage, AK. Meditations & poetry, 2014.
Lectionary Scripture Notes, Dr. Norman Beck.
Panoramic Views of Faith and Health, Butch Odom. Daily lectionary thoughts and prayer, 2014.
"What the Powerful Fear," John van de Laar, Sacredise, 2011.
This'll bring the crowds out, Neil Chappell, aweirdthing, 2011.
The Saturday Night Theologian, Exegesis of Word and World, Tod O.L. Mundo, Progressive Theology Weblog, 2011.
Lectionary Blogging, Palm Sunday, John Petty, Progressive Involvement, 2011.
"To Be Continued..." David Lose, WorkingPreacher, 2011.
"The Way Down," Brian Volck, The Ekklesia Project, 2011.
Liberal Lectionary Resources, Chris Ayers, 2011.
"The Donkey," G.K. Chesterton, posted at Journey with Jesus.
Grounded and Rooted in Love, Passion/Palm Sunday, Matt & Laura Norvell, 2011.
"Wave your flag, but DON'T Touch the Treasury!" Peter Woods, I Am Listening, 2011.
"Stop Pretending,"guest essay by Sara Miles The Journey with Jesus: Notes to Myself, Daniel B. Clendenin, Journey with Jesus Foundation, 2011.
The Painted Prayerbook, Palm Sunday: The Way It Makes, Jan Richardson, 2011. Use of images.
"After the Parade," Sharon R. Lucas, Stewardship of Life, 2011.
"Palm Sunday - Inspiring Thanks and Resistance," Leah Lewis, Jill Marshall, Shively T.J. Smith, Out in Scripture, Human Rights Campaign, 2011. (LGBT)
"It May Not Be What It Seems -- A Lectionary Meditation for Palm Sunday," Bob Cornwall, Ponderings on a Faith Journey, 2011.
"Silent Disciples, Shouting Stones," Alyce McKenzie, Edgy Exegesis, Patheos, 2011.
"Jesus, a Donkey, and Jon Stewart's Rally for Sanity," Carl Gregg, Patheos, 2011.
"God Save Us," Daniel Deffenbaugh, Seeds of Shalom, 2008.
Dylan's Lectionary Blog, Palm Sunday. Biblical Scholar Sarah Dylan Breuer looks at readings for the coming Sunday in the lectionary of the Episcopal Church, 2005.
"Seeking Passion and Compassion During a Holy Lent," Johncy Itty, Proclaiming Gospel Justice: Reflections on the Scriptures and Progressive Spirituality, The Witness, 2005.
The Saturday Night Theologian, Exegesis of Word and World, Tod O.L. Mundo, Progressive Theology Weblog, 2005.
The Christian Century:
Sojourners:
Desperate Preacher's Site: sermons, discussions, liturgical material and other resources.
Sunday by Sunday, Reflections on Stewardship based on the RCL Gospels, Year A. Prepared by the Reverend Michael Pollesel, Stewardship Education Coordinator, Diocese of Ontario.

Sermons (see also listings at individual scripture pages, linked in listings at top of page)

Göttinger Predigten im Internet: Every Sunday Sermons based on the RCL by a team of Lutheran theologians/ pastors, 2014.
Palm/Passion Sermons, Pastor Edward F. Markquart, Grace Lutheran Church, Seattle, Washington - Sermons from Seattle.
Father Andrew M. Greeley, "Priest, Author, Sociologist," Commentary and Homily, Palm Sunday, 2005.

Group Studies & Discussion/Reflection Questions:

Proclaiming Faith, discussion, prayer, activities for primary grades, activities, 2014.

A list of links to on-line Bibles and general Bible study resources.
A list of links to scholarly and preaching discussion groups and their homepages.
A list of links to other lectionary-based preaching and worship resources.
Resources and Images on The Text This Week's Lenten Resources page.
Complete Liturgies and General Worship Planning Resources:
Prayers, Prefaces, Litanies, etc:
Graphics & Multimedia:
Bulletin Inserts (see also Children's Bulletins, below):
Hymns and Music:

Original Hymns, Settings, and Songs:
Psalm Settings:

Psalm Settings by Dale A. Schoening, Metrical Psalms: Psalm 118:1-2, 19-29 set to He Leadeth Me (LMD).
"Give your Thanks to God," lyrics, midi, sheet music, mp3. Stephen J. Pearson, The Psalmistry. See Terms of Use.
"Blessed Is He Who Comes - Psalm 118," Anna Shirey, Anna's Hosannas, 2011.

Hymn/Song/Choral Piece Lists:

Children's Bulletins (see also listings at individual scripture pages, linked in listings at top of page)

CatholicMom.com: Coloring Page, Mass Worksheet, Crossword Puzzle, and Word Search based on weekly gospel text.
Coloring Pages/Puzzles. Charles Kirkpatrick, Object Lessons & Children's Sermons, Coloring Pages, Puzzles. Sermons4Kids.com. (Scroll to bottom of page.)
Lectionary Puzzles, Liturgy of the Palms. Word search puzzles in RTF or plain text, by Reg McMillan, St.Stephen's Presbyterian Church, Peterborough, Ontario.
Palm Sunday Coloring Page, sermons4kids.com.

With Children (see also listings at individual scripture pages, linked in listings at top of page)
Drama (see listings at individual scripture pages, linked in listings at top of page)

Readers Theater, Palm Sunday, Free Resources, Cokesbury Worship Connection.

A list of links to other lectionary-based preaching and worship resources.