Proper 19A/Ordinary 24A/Pentecost +13
September 11, 2011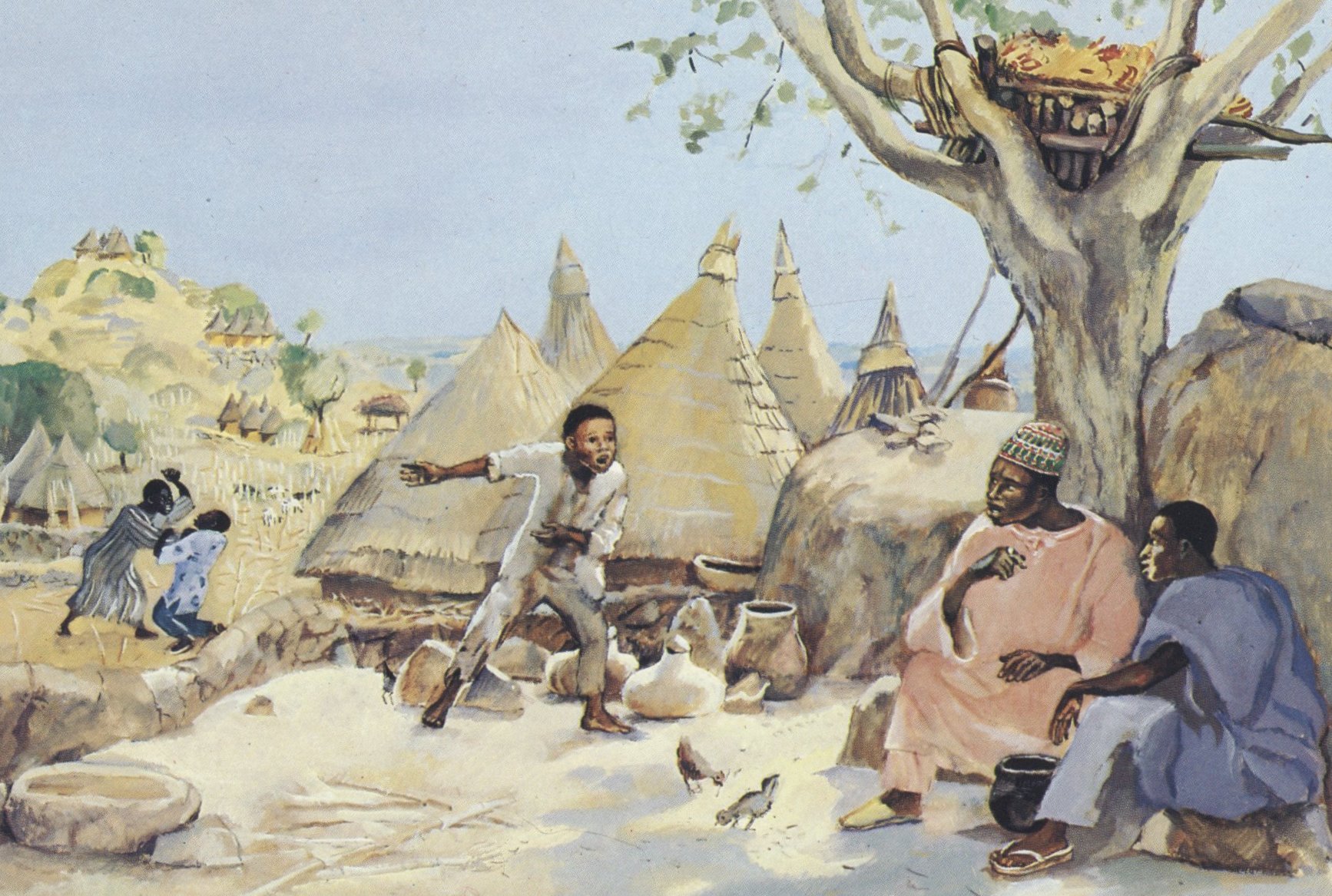 You can sponsor this page at The Text This Week
Image: Unforgiving Servant, JESUS MAFA,
from Art in the Christian Tradition,
a project of the Vanderbilt Divinity Library, Nashville, TN.
Click on Scripture Lessons below for study links
and resources for each individual pericope:
Exodus 14:19-31 or Genesis 50:15-21
Roman Catholic reading: Sirach/Ecclesiasticus 27:30 - 28:7
United Methodist & ELCIC reading: Exodus 14:19-31
Psalm 114 or Exodus 15:1b-11, 20-21 or Psalm 103:(1-7), 8-13
Roman Catholic reading: Psalm 103:1-12
United Methodist reading: Exodus 15:1b-11, 20-21

Romans 14:1-12
Roman Catholic reading: Romans 14:7-9
Texts:
Images and Movies:

Images Linked at The Text This Week's Art Concordance, with the following themes:
Movies/scenes listed at The Text This Week's Movie Concordance, with the following themes:

Special Day Resources: Season of Creation 2A
Special Day Resources: Anniversary of 9/11
Commentary, Exegesis & Sermon Preparation (see also listings at individual scripture pages, linked in listings at top of page):
Recommended articles from ATLAS, an online collection of religion and theology journals, are linked below. ATLAS Access options are available for academic institutions, alumni of selected theological schools, and clergy/church offices. Annotated list of "starting place" articles at ATLAS for this week's texts (includes direct links).
Lectionary Reflections, Discussions & Weblogs:
Sermons (see also listings at individual scripture pages, linked in listings at top of page)
Group Studies & Discussion/Reflection Questions:

"Road to Freedom," UCC, Weekly Seeds.
"What's Essential," FaithElement discipleship system "setting the Bible free," 2011.
Rage, Debts, and Forgiveness, Faith Lens, ELCA, 2011.
Lectionary Notes, Pentecost 18, Rev. Beth Quick and the Lectionary Chat Group Bible Study of St. Paul's UMC, Oneida, NY.
"Violent Parables and the Nonviolent Jesus," study guide, Robert B. Kruschwitz, (other resources at) "Parables," Christian Reflection, The Center for Christian Ethics at Baylor University, 2006. (Matthew 14)
Proclaiming Faith, Ordinary 24A, 2011- exploring the Sunday and Holy Day readings - reflections and young people's activities. Sadlier Publishing.
"Challenges of Discipleship: Forgiveness," John and Robin McCullough-Bade, Daily Discipleship Bible Study, Evangelical Lutheran Church in America, 2008.
Lesson Plans That Work, Adults, Early Fall, Year A, The Episcopal Church, 2011.
Bible Study - Ordinary Time 24 - verse by verse Roman Catholic lectionary commentary at St Charles Borromeo Catholic Church, Picayune, MS.
Light on the Lessons, Lutheran Bible Ministries. .doc file leaders guide and participant guide for group study of the weekly lectionary readings.

A list of links to on-line Bibles and general Bible study resources.
A list of links to scholarly and preaching discussion groups and their homepages.
A list of links to other lectionary-based preaching and worship resources.
The Text This Week's Pentecost Resources Page contains resources and images.
Complete Liturgies and General Worship Planning Resources:
Prayers, Prefaces, Litanies, etc:
Graphics & Multimedia:
Bulletin Inserts (see also Children's Bulletins, below):

"How Many Times?" reflection by Barbara Berstengel, eBulletins reflections, prayer reminders, activity corner, American Bible Society Bible Resource Center. (.pdf)
Lectionary Introductions (background & context), Rev. Bosco Peters, New Zealand.

Hymns and Music:

Original Hymns, Settings, and Songs:
Psalm Settings:

"When the People Came from Egypt," (Psalm 114), "Bless the Lord, O My Soul," (Psalm 103), lyrics, midi, sheet music, mp3. Stephen J. Pearson, The Psalmistry. See Terms of Use.
Psalm 114 set to Old 100th (LM 88 88), Psalm 103:1-13 set to St Thomas or Festal Song (SM), by Dale A. Schoening, Metrical Psalms.

Hymn/Song/Choral Piece Lists:

Children's Bulletins (see also listings at individual scripture pages, linked in listings at top of page)
With Children (see also listings at individual scripture pages, linked in listings at top of page)
Drama (see listings at individual scripture pages, linked in listings at top of page)

Mustard Seeds, "Coping with Difference/Forgiveness," Proper 19, 2011. A lectionary-based ideas resource for leaders of contemporary worship, Ann Scull, Gippsland, Australia.

A list of links to other lectionary-based preaching and worship resources.